2016 has been one of the busiest, most exciting and rewarding years for the Nulon Motorsport team. A pile of new trophies, new builds underway, batch of new members of the family to welcome and to top it all off the Civic only blew up twice which is a huge improvement on 2015.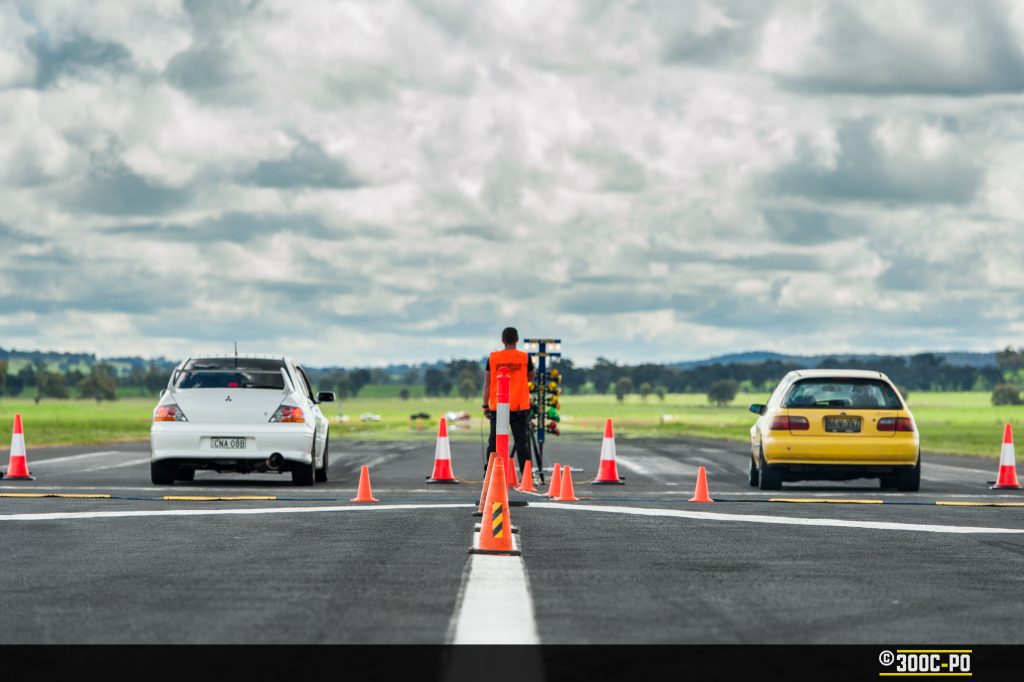 Lets kick it off with "Brown Eye" racing, or more commonly known and Chris Brown who not only managers our South Australian accounts but is also unstoppable when paired up with an infamous AE86 chassis. As many would know these cars are most often found in the drift arena and made famous by the cult Japanese Mange series "Initial D" (although technically a Trueno) but as Chris has shown us for many years is that the right setup and oversized kahunas these fairly basic cars become a force to be reckoned with.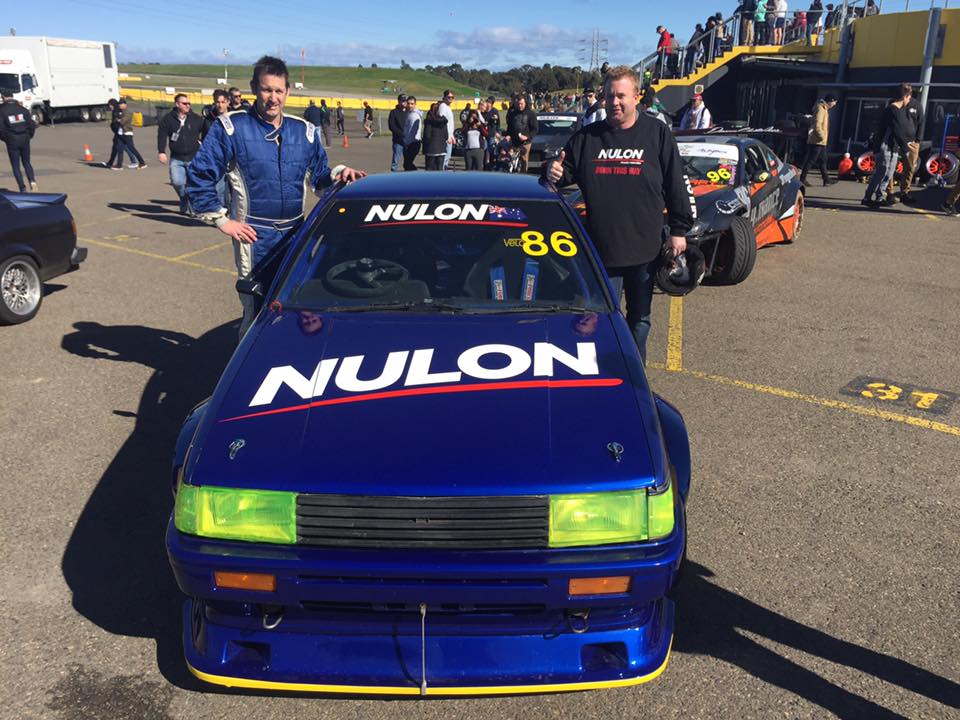 This is highlighted in one of the best drives we have ever seen when Chris and the crew took on Bathurst in Febuary, After dramas in qualifying had him start from the back of a 60+ strong field, he pulled off a stint even Keiichi Tsuchiya would be proud of, Check out the "last to first" (almost) drive here.

Chris`s car is something special, running a 300kw 3SGTE  motor with a holinger H pattern box and all the bits to make it last the distance. Running in the Improved production category in South Australia up against some of Australia`s toughest door to door racers.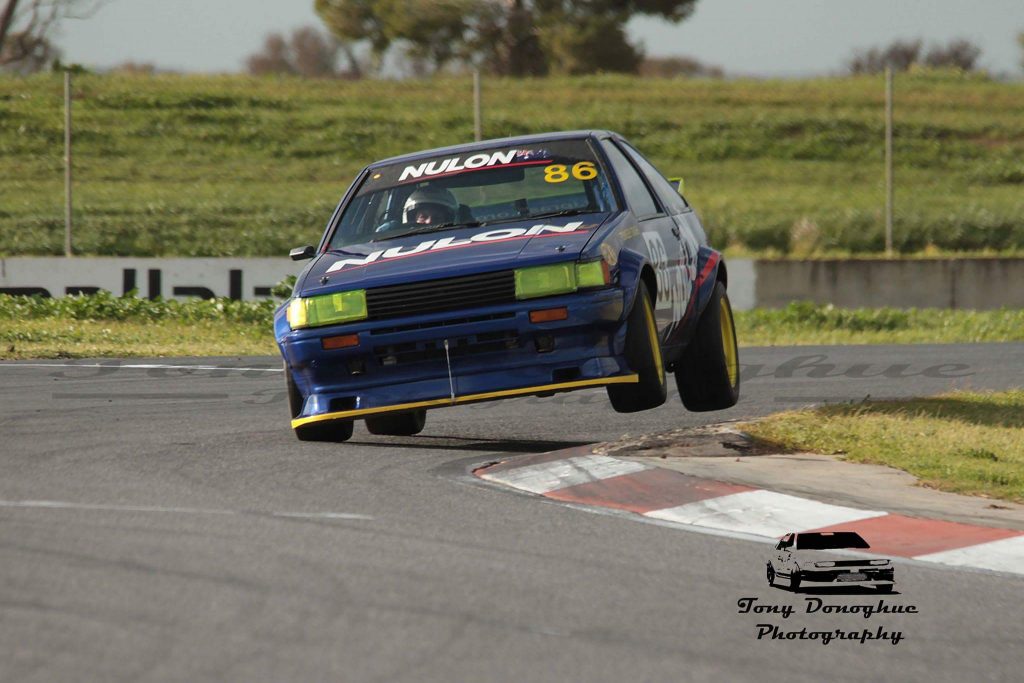 Chris Also made the journey North to take part in the Nulon Nationals Time Attack held at Sydney motorsport park which was a combination of flat out racing as well as taking some of his lucky customers for the ride of their lives in his little rocket ship.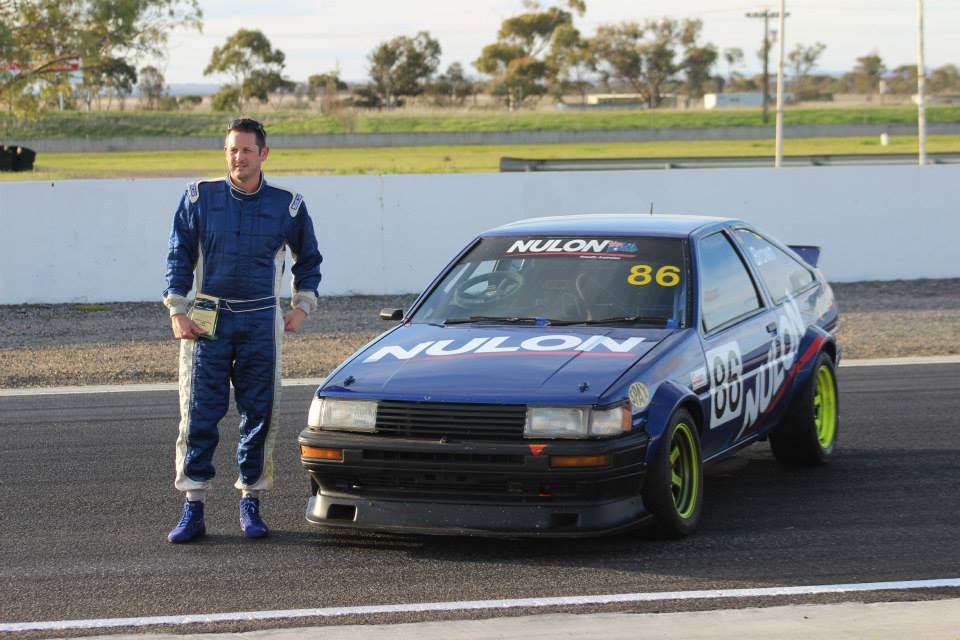 2017 is also looking good for Chris and the Nulon AE86 as he sets his sights firmly on taking home the Clipsal trophy in March and making it 3 in a row with the Improved production series.
One of the biggest changes to Nulon Motorsport in 2016 was the introduction of a Nulon motorsports team taking on events like World Time Attack Challenge, Winton 300, Bathurst 6 hour as well as various Cams super sprints across the country.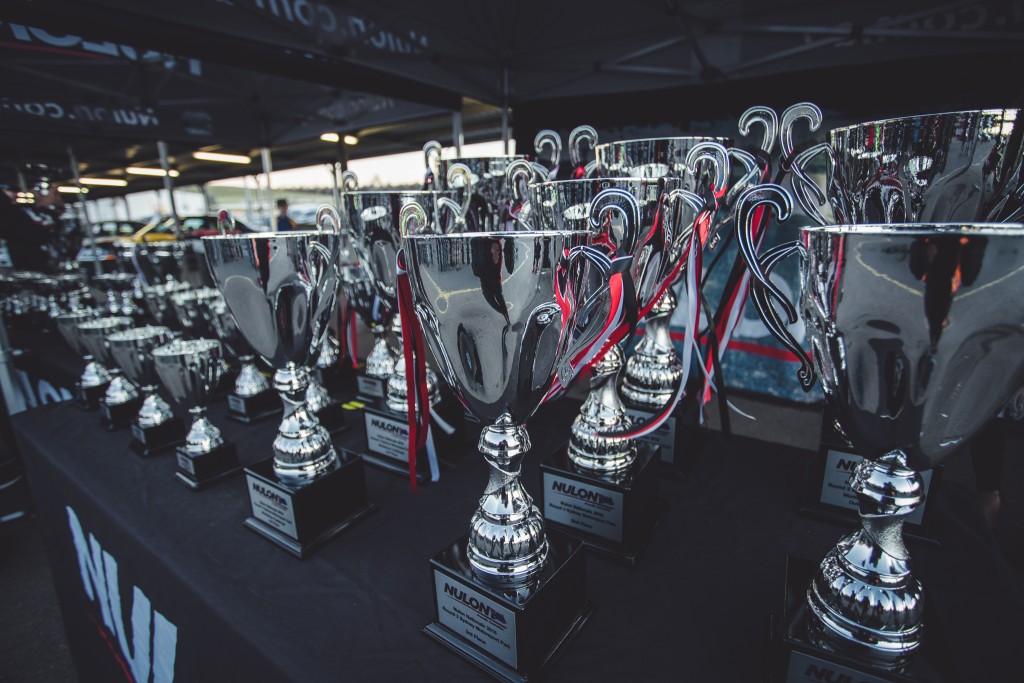 Our aim with this team is to build a family of guys and girls that help and support each other during these events, this means we pit together, share tools, equipment and often more importantly helpful tricks, tips and "local knowledge" during these events.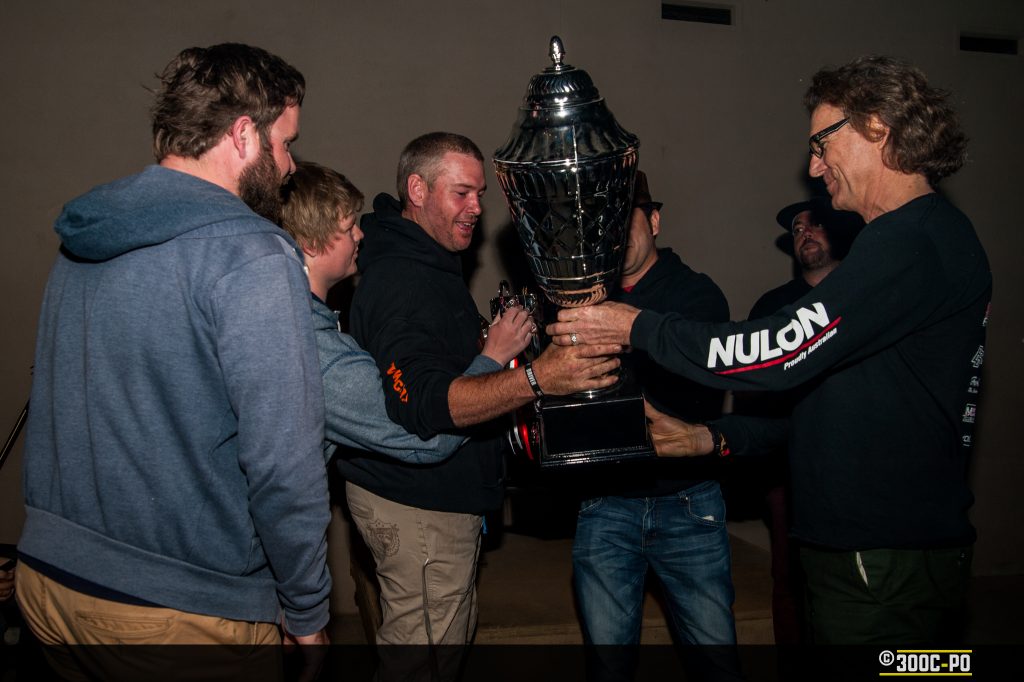 So lets take a look at the team for 2016:
Tim Burt has been putting his R34 skyline in all sorts of weird positions since 2010 when we met him at Wakefield at a drift masturi. What was obvious straight away is his lack of fear (of breaking something) as he would drive this beefy Nissan to and from the track after thrashing it all weekend.
As you can see in this video, Tim has brought his drifting skills and turned them into a finely tuned (or ballsy) technique that means he carries a lot more corner speed than most people with this setup and power.
This always doesnt go to plan though as you can see, there are always limits and Young Timmy likes finding out where they are.
What we love to see with Tim is the consistent improvement and development of the car and his driving skills, more often than not, Tim P.Bs at any track we take him too, Most recently running the "Challenge Bathurst" with a time of 2:37.2 which was fastest in class and super impressive for a car "street car" with 270kw and street tyres.
Its not all about the black stuff, Damien Nicol and his insane off road  trophy truck has joined the Nulon team in 2015, although this is something new for us, Damien has been involved in off road racing for more than 20 years and boy does he have fun.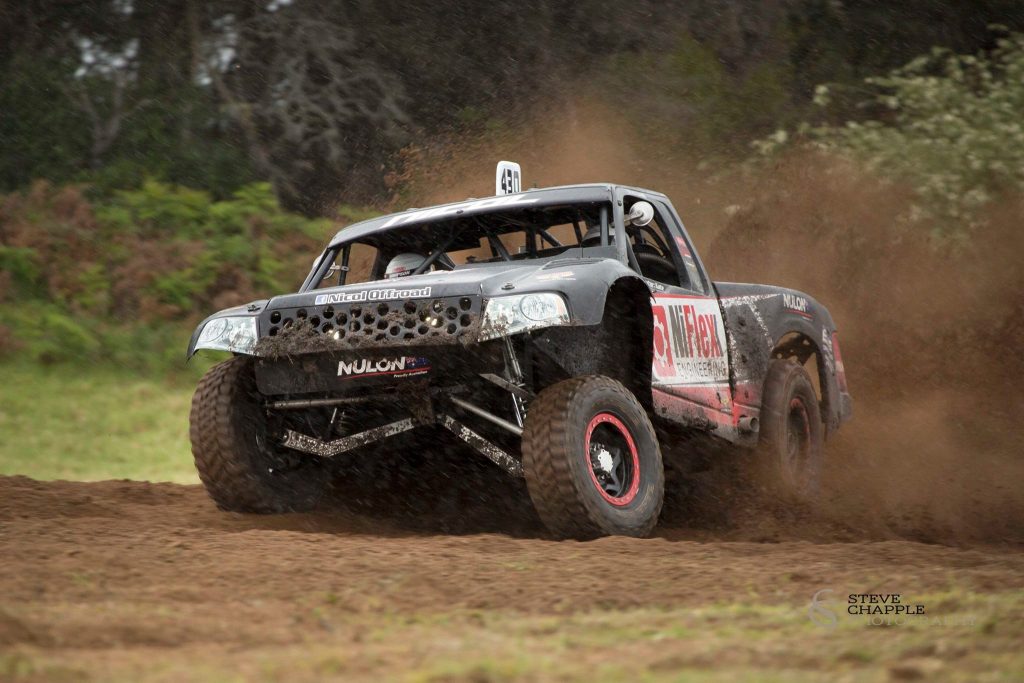 Based in Victoria, Damien and his Niflex team build and race this amazing truck in a wide range of off road racing, his passion lies in the enduros such as the ARB Goondiwindi 400 or the Pines enduro.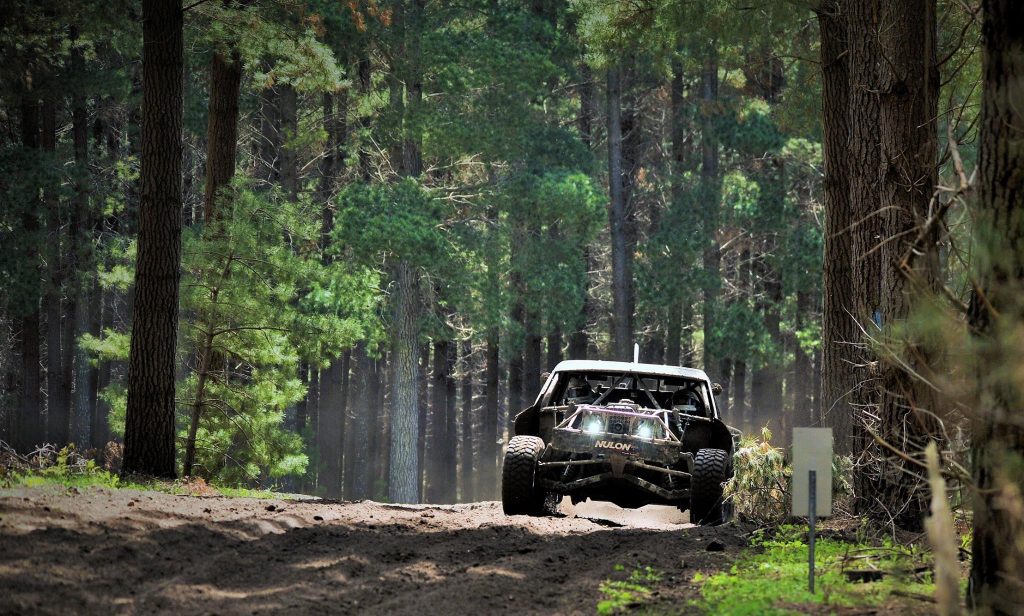 As you can see these bad boys cop a hammering during the racing, this is what we love though, Damien and his team are passionate about this form of racing, so much so that when he is not behind the wheel, he is on the tools, upgrading or (more commonly) repairing this beast of the bush. Check out this really cool time lapse of the latest rebuild.
With upgrades including an Albins sequential box matched up with a tough LS Lubricants play a huge role in keeping this truck running and reliable, so its great to see our products standing up to the harsh conditions that the Hiflex team through at them. This truck has become much more than a hobby for Damien and we are very excited to see what he can pull of at the King of Dunes 2017 event at Swan Lake.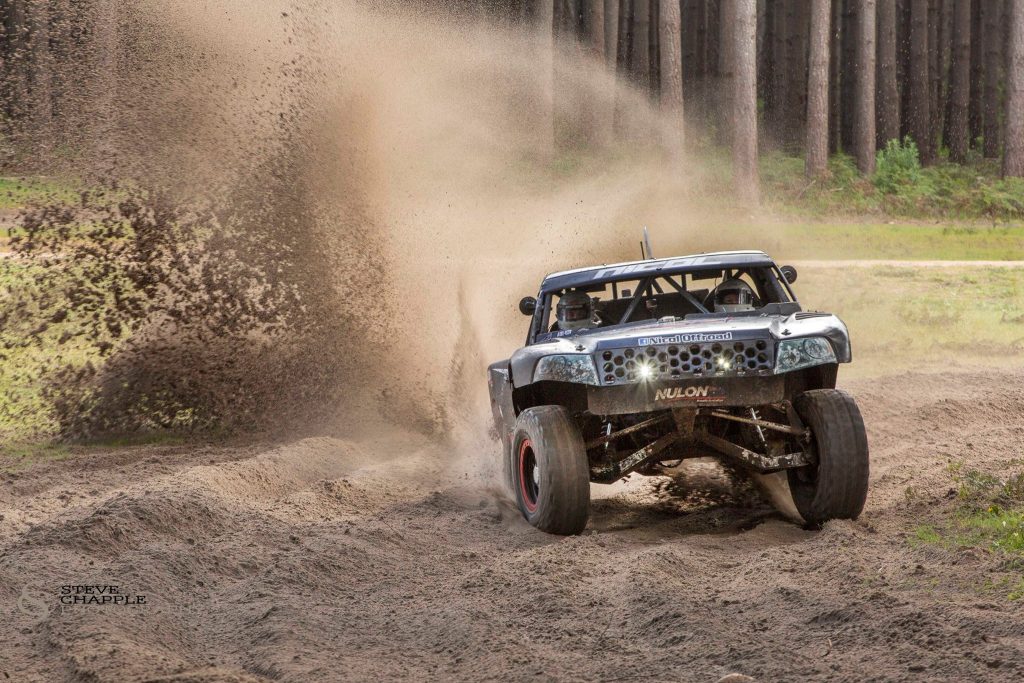 Tim Wilkins is another one of those dirt hungry motorsport heads, Some people call them rally drivers, we just think they are simply crazy and out of control. Tim has been at the forefront of both the State and National series in his unusual choice of chassis.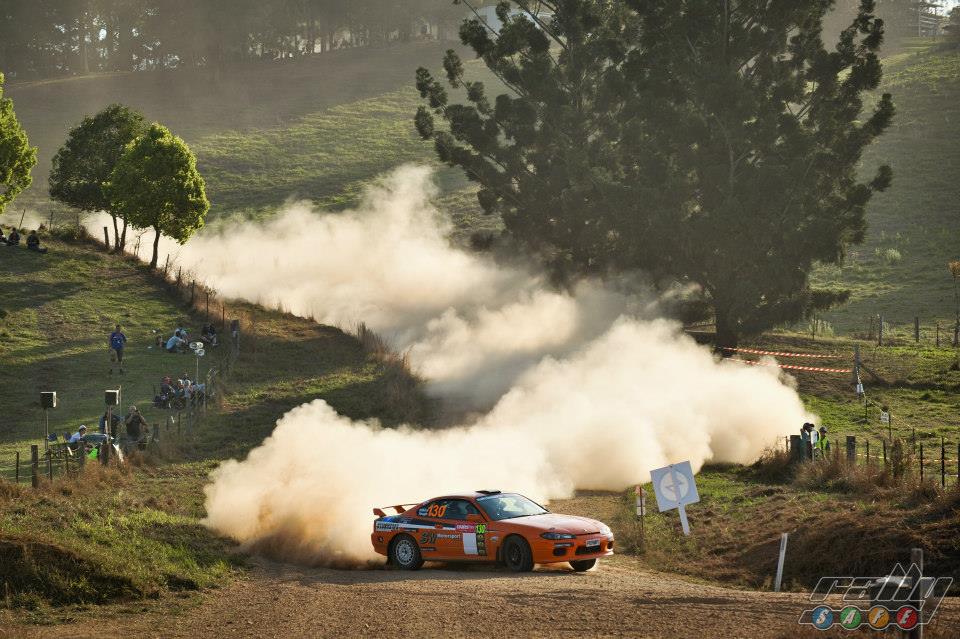 Tim dominated the 2wd class this year in the Nissan S15 and if it wasn't for some mechanical failures would of taken home the silverware for the year as well. One of the best events in the rally calendar is the Bay Rally, this takes place in Batemans bay and is one of the best events we have seen.
If you are remotely interested in crazy fast cars, flying through the air out of control, then the bay rally should be on the list for 2017. Tim was dominating this event until a gearbox failure left him by the side of the road with not many options.
Tim is the driver, head mechanic, logistics manager as well as the bank manager for his team, which is a common story across many forms of Motorsport. Nulon jumped on board with Tim in 2014 as soon as we witnessed him chucking around this bad boy at Wakefield raceway. Ever seen an S15 lift the front wheel in a corner?? Uber cool.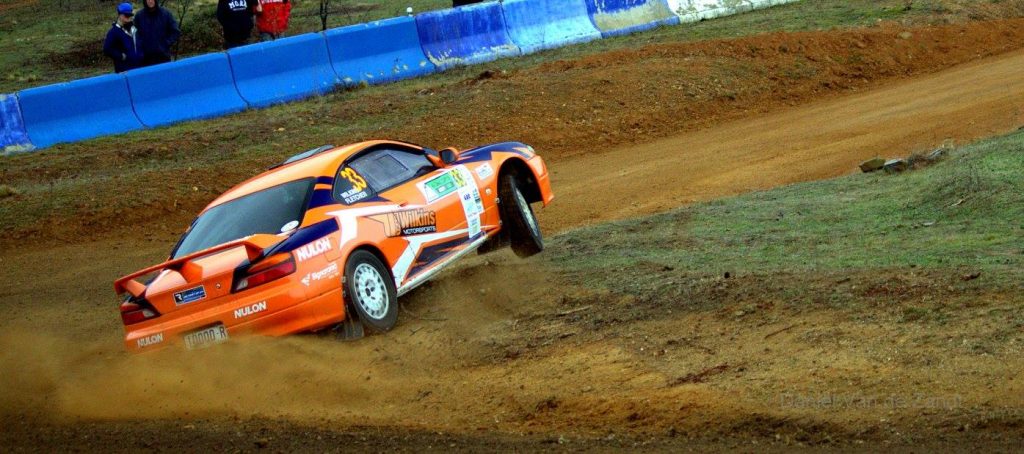 Nulon Nationals really took off in 2016, with 4 rounds of action plus the introduction of the workshop challenge. Round 1 was held at Sydney Motorsport park in January and combined a huge show n shine with some swift driving skills on the skidpan. 60 club members from 10 different clubs battled it out for class points that go towards their series result.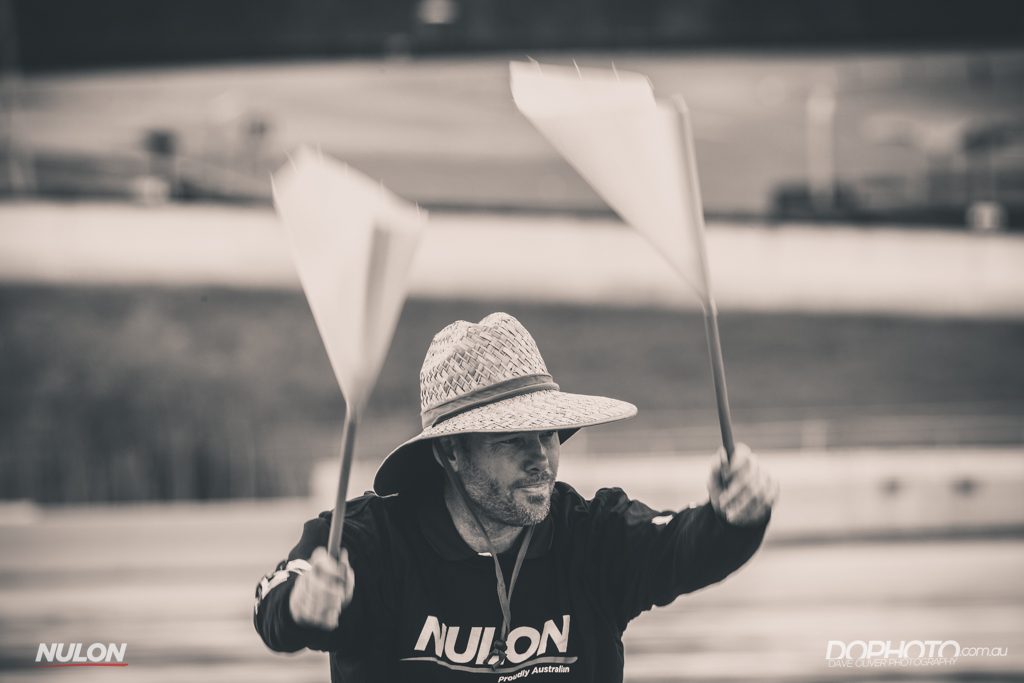 With RTDC and the Imprezza wrx club of NSW close all day, it was actually a member of RTDC driving a WRX that was the difference in the end. Rob Benkovich is no stranger to the motorkhana course, having won the more events than Dawsey has had cold beers (on a Monday) he was always going to be hard to beat, so props to Phil Bunter and the WRX for pushing him right to the very end.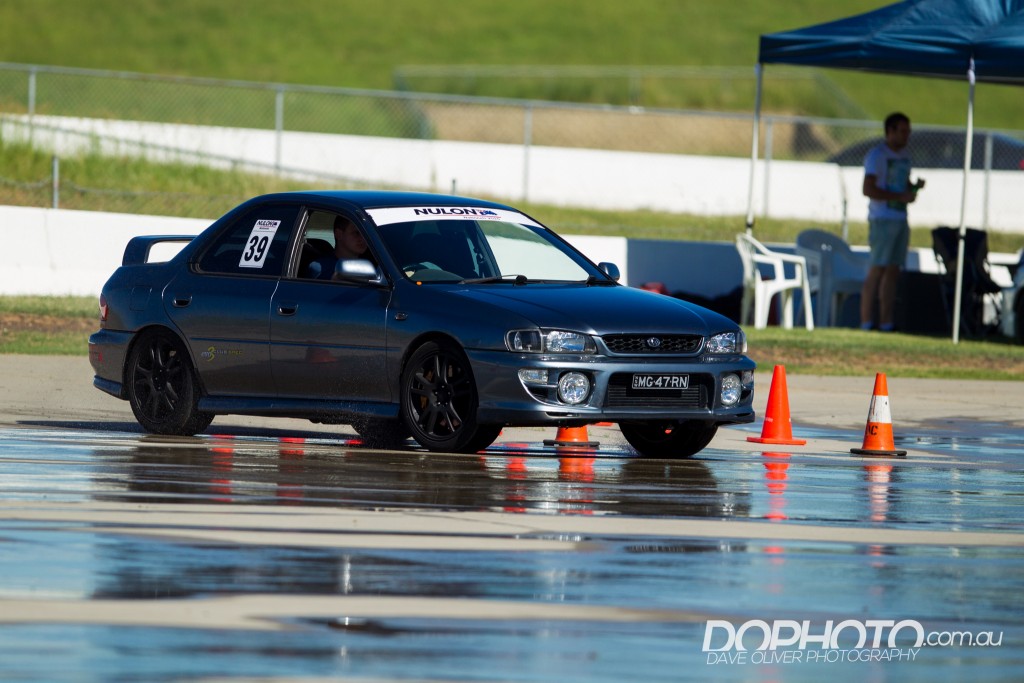 Rob is a 2 time winner of round 1 of our Nationals series, and rumor has it that he is coming back to make it 3 from 3. Nulon have put their cash on the line to see who an beat him, so make your way down to Sydney Motorsport Park on the 8th of Jan to see it all unfold. Tickets are available here: http://www.nulonnationals.com.au/tc-events/nulon-nationals-round-1-eastern-creek/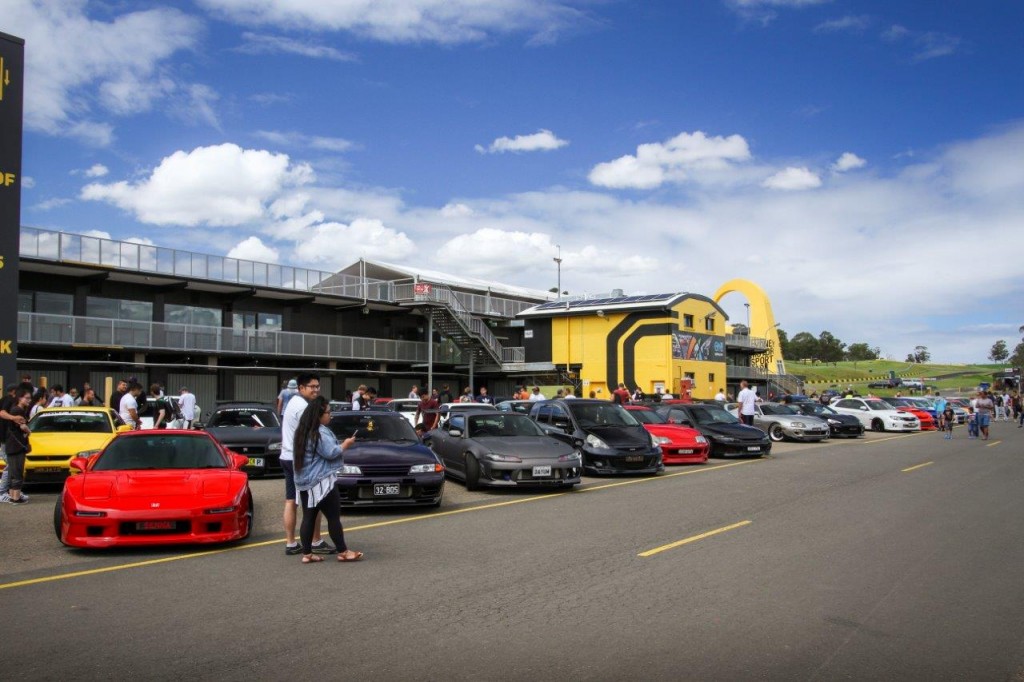 Round 2 took us to the most famous race track in Australia if not the world, Mount Panorama in Bathurst has been the location of some of the most famous races in history. It was always a dream of ours to bring our grassroots events to this mountain and with the help of Bathurst Light Car club, we were able to introduce this amazing piece of road to our clubs and workshop teams.
BYP and the Honda boys were always going to be hard to beat, but what surprised us was the level of cars that attended, 1000hp Carbon GTRs, hand built GT40s, right through to daily driven Falcons and Commodores.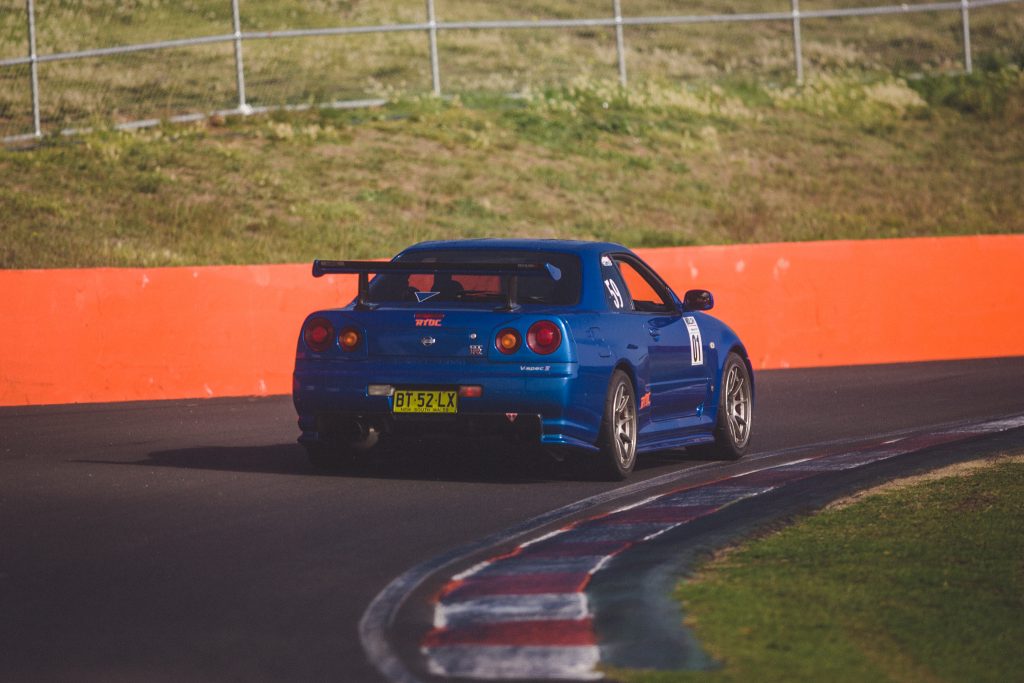 This event was sure to tick off a few peoples bucket lists, None more so than one of our very own. Ian Porter used this event as a shake down for a crazy build we were apart of in 2016.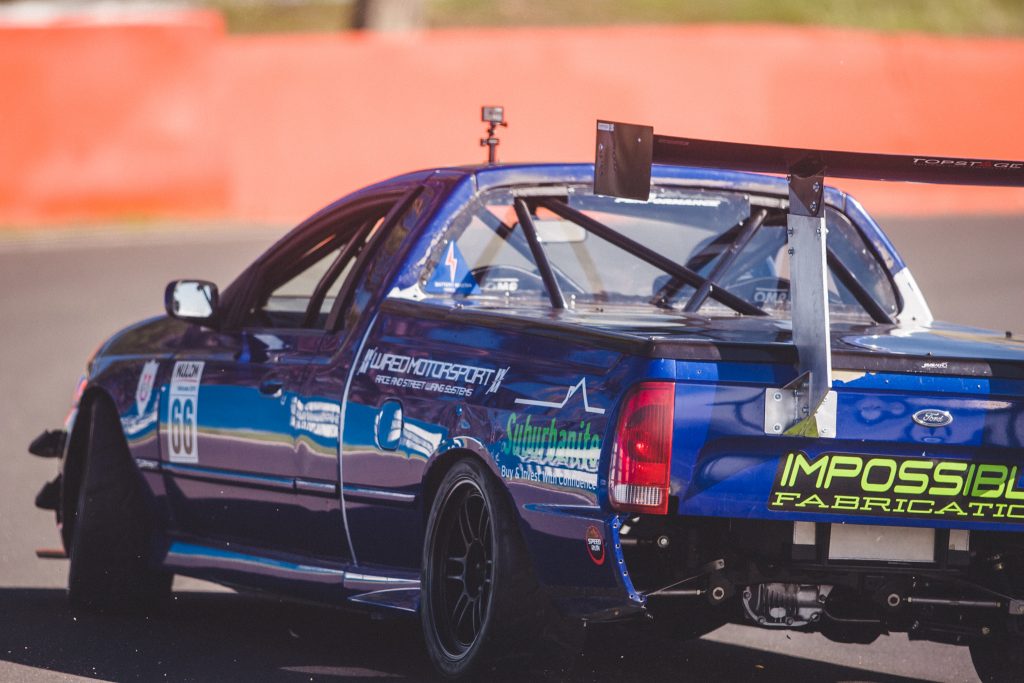 His IRS xr6 turbo  http://www.nulonnationals.com.au/xr6-turbo-ute/  was designed and built to compete in the Nationals series and what a place to shake it down.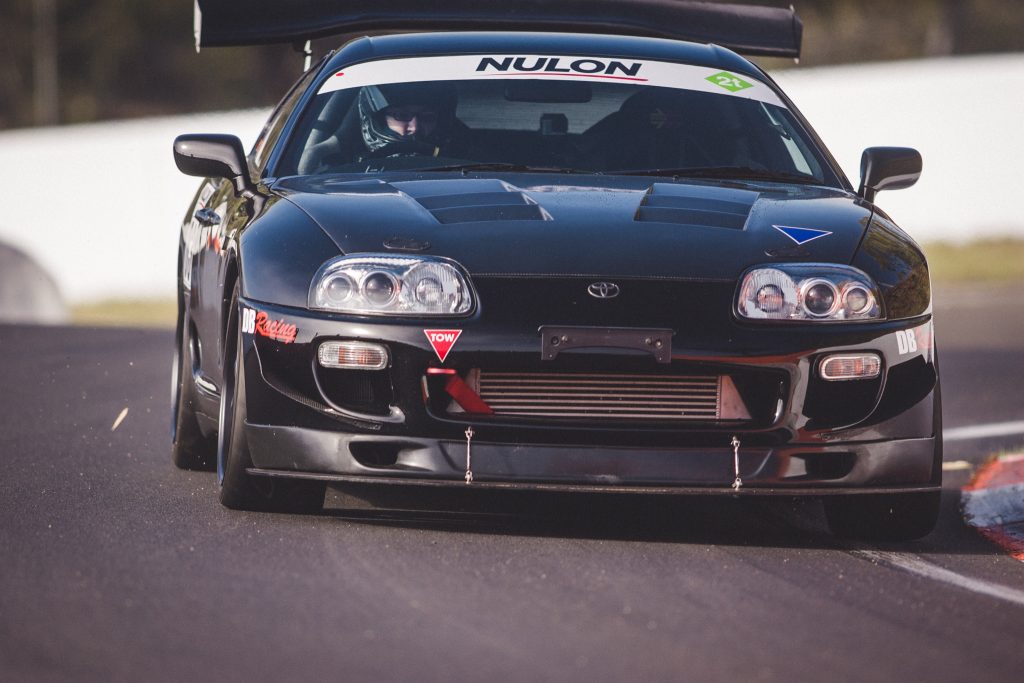 Danny Buneta who became a Nulon driver after his efforts at the mountain took out the 2wd T class in his wild Single turbo Supra. While Phill Heafey and his ever trusty Evo XI was untouchable in the AWD Class.
Jim Cowden and his Handbuilt GT40 took out the over 3.5L NA class. This car is simply a work of art, and for those that dont know Jims story i suggest you head over to our Youtube channel where we did a full feature on the man behind the car. Here is a teaser:

Rounding out the club cars was Dave Massing in his Lancer, taking out Under 3.5L NA ahead of some super fast Honda`s which surprised a few people. Dave has always done well in the Motorkhana events so it was good to see him display his skills on the dry stuff as well.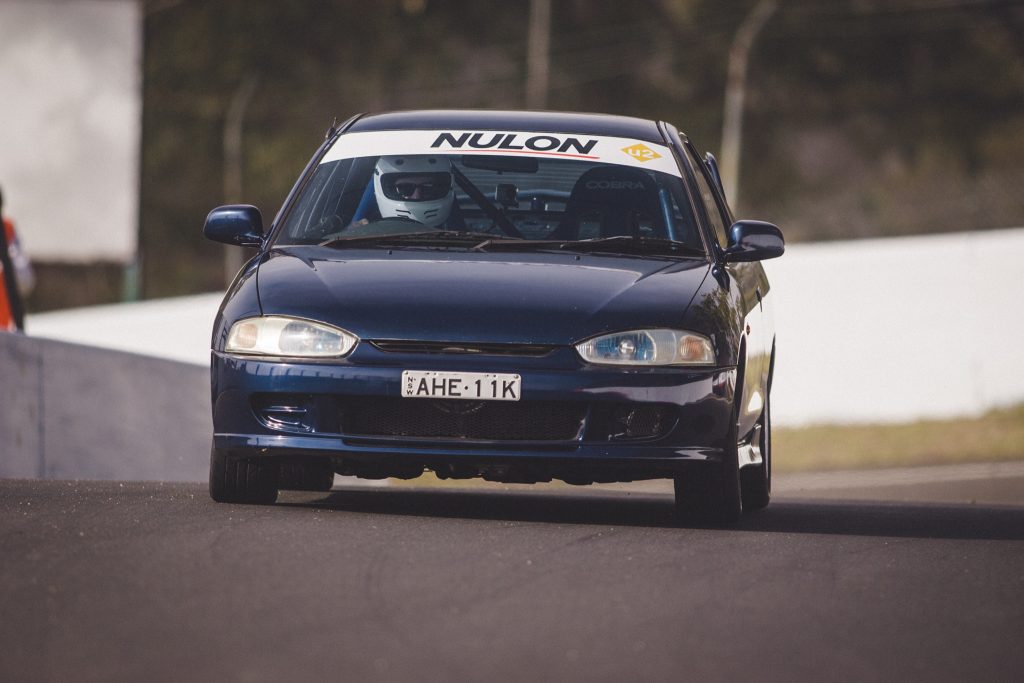 Round 3 was simply next level for our series and something we are very proud of, with Time Attack, Motorkhana, 350 car show n shine as well as pro drifters doing passenger laps all day, this event was an introduction to the big leagues for a lot of our drivers who had never stepped foot on the GP layout of Sydney Motorsport park.
The Series was designed for people that have never raced before to pit along side a pro class time attack team and see what its all about.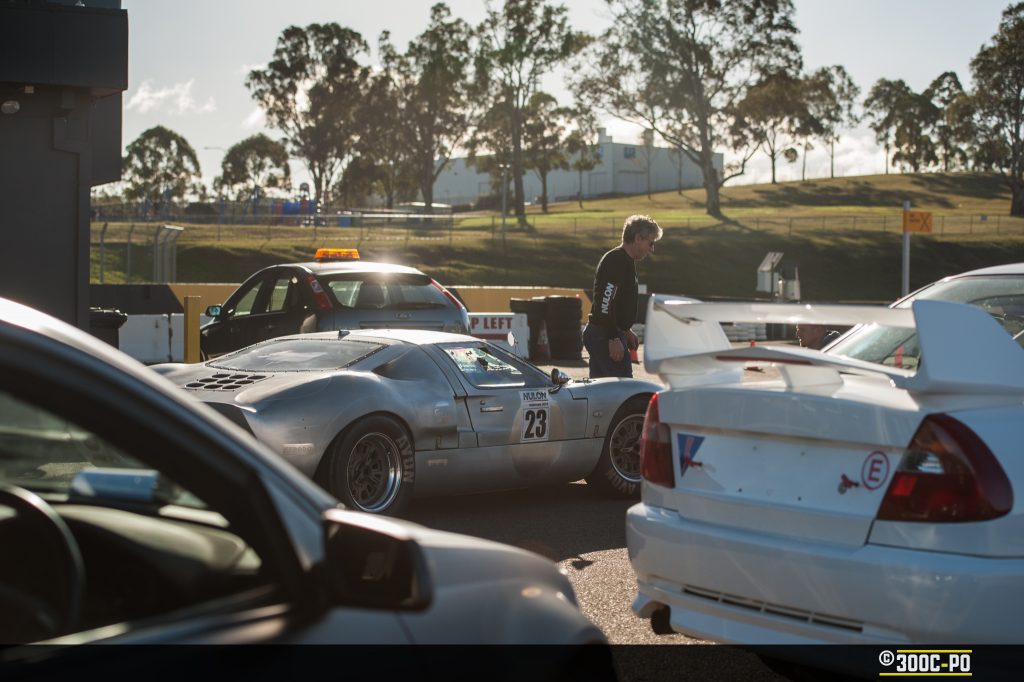 Having teams like PMQ, Pulse racing, Powertune, BYP all bringing out their big guns along side standard road cars is what makes this event different and unique, so more than anything we just wanted to say thanks for making that round and this series what it is today. As the event grows, so do the drivers and thats what its all about.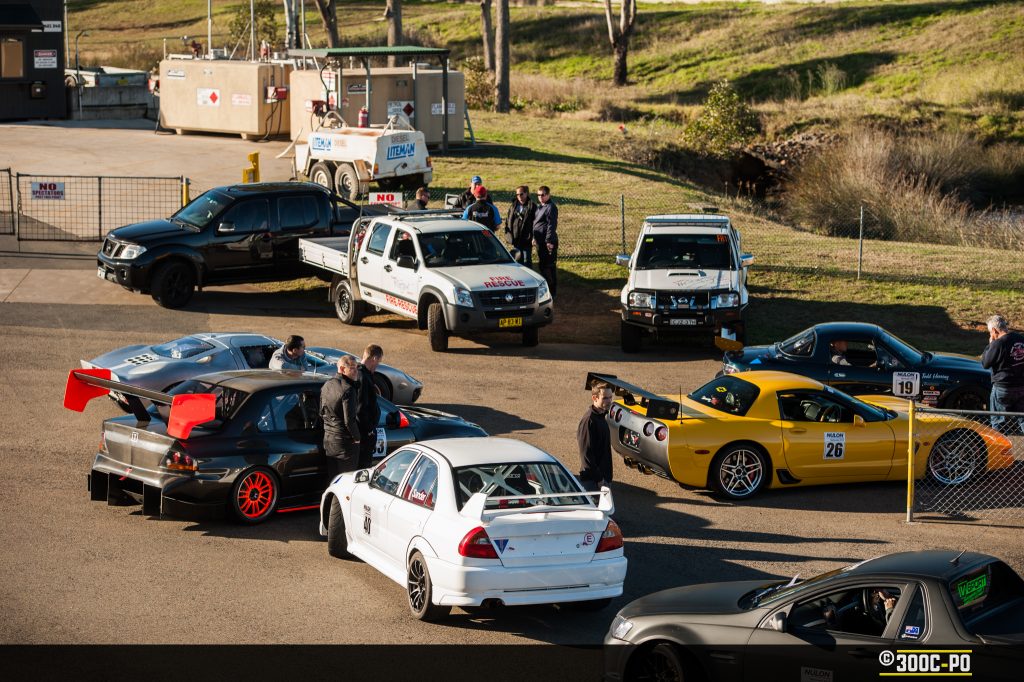 World Time Attack is where it all started for Nulon Motorsport, 2013 we had a single car, a Russian Playboy model and a couple of hats.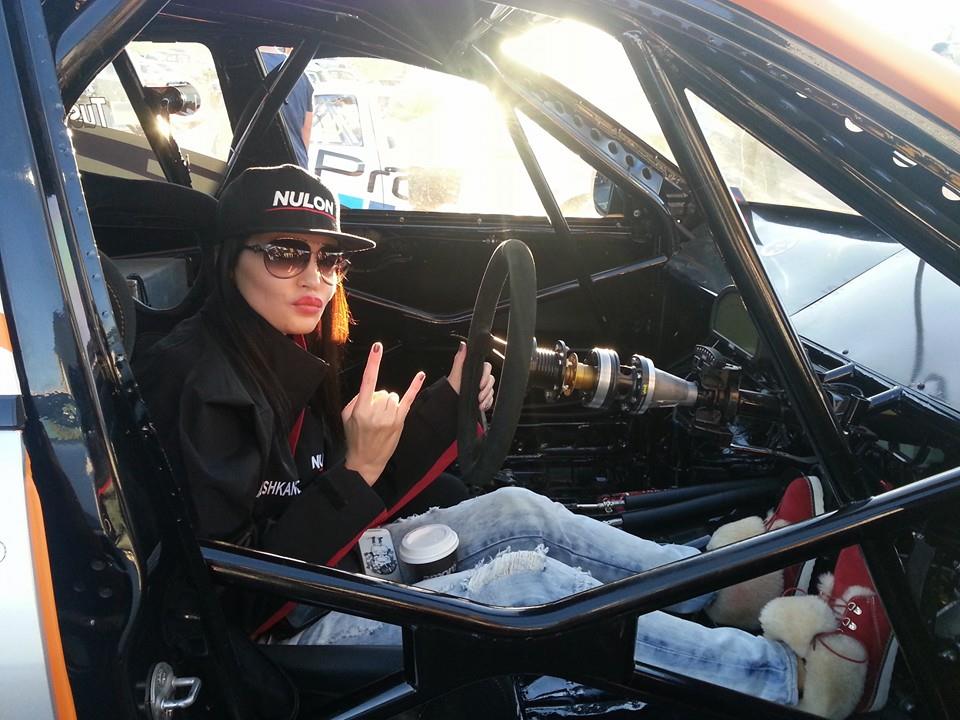 In 2016 we had a team of 17 including 2 of our Pro drifters and a host of unique and crazy cars, So lets take a look at some of the Nulon Motorsport team in action at WTAC 2016.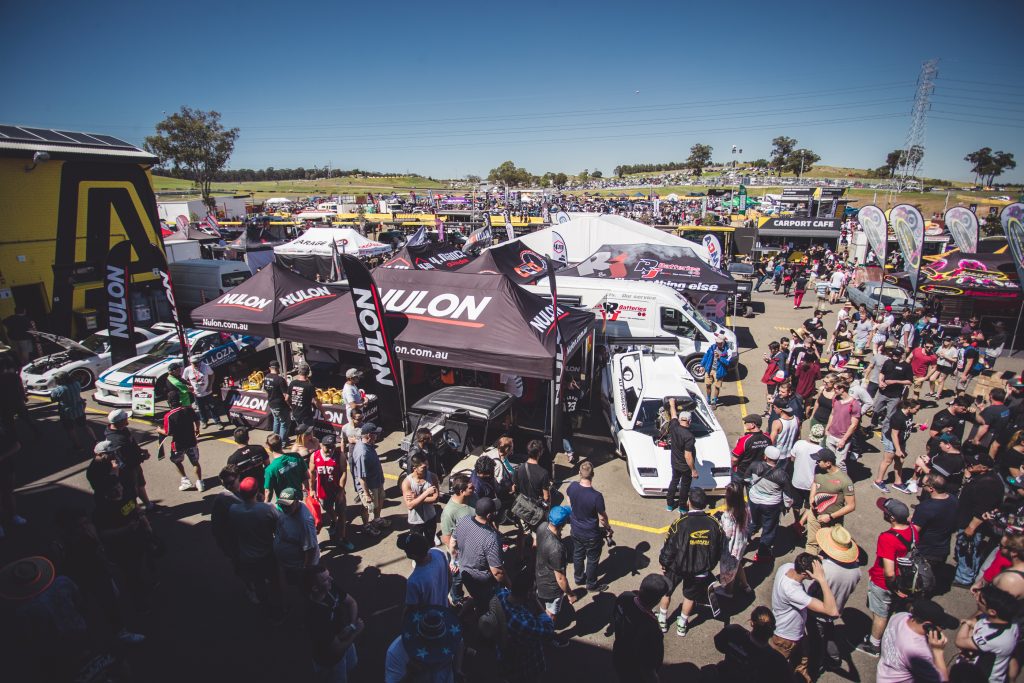 With Tims form at the Nulon Nationals and his impressive driving style we wanted to give him the support needed to make this great event. As this was Tim`s first year and only 2nd time on these tyres, he was happy with a 1:45.9 placing him 25th. As history tells us, Tim will come back and take seconds off this time next year. Bring it on.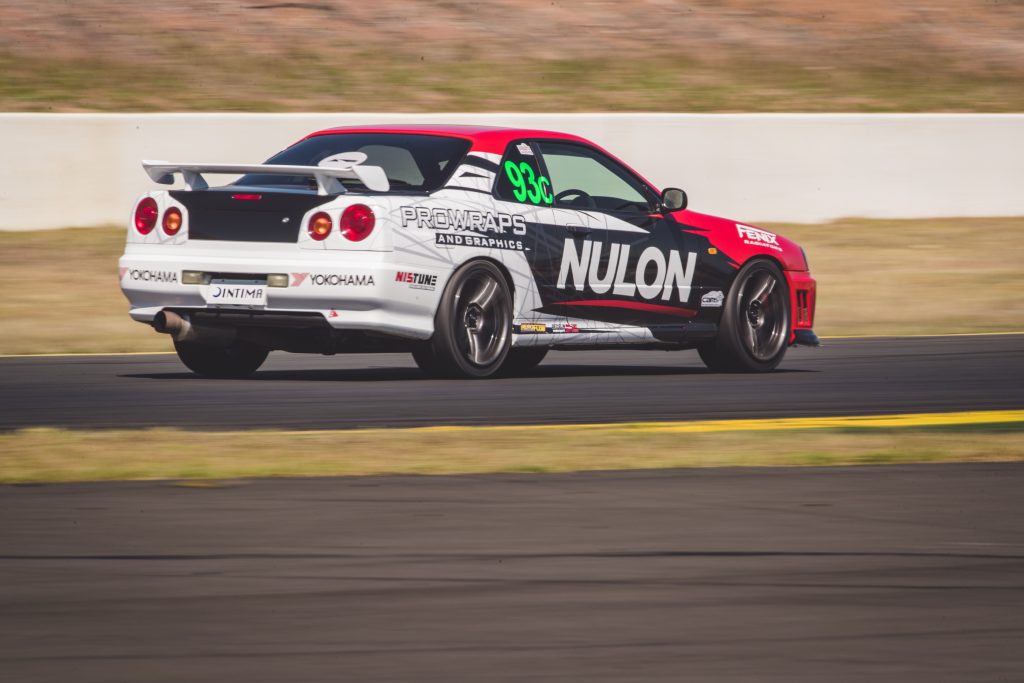 Danny Buneta was also new to Time Attack racing, but with a little more time on this track about 6500hp* out of his monster Supra he managed a very respectful 1:42.0 which placed him well inside the top 10 taking out 7th.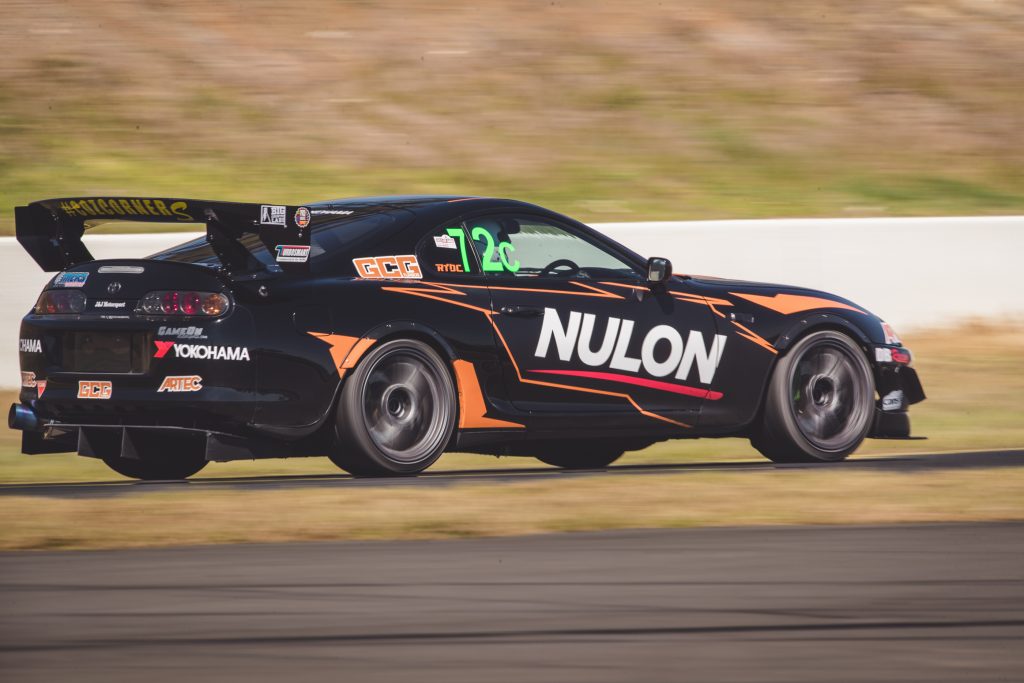 Making it 3 from 3, we thought we would introduce one of the most incredible cars in Australian grip racing. Dale Malone and his GT300 200sx build by Nismo in the late 90`s is simply a work of art, full custom chassis, water cooled brakes, sr20VET engine up front with a HGT sequential makes this car simply 1 of a kind (actually 3 were built)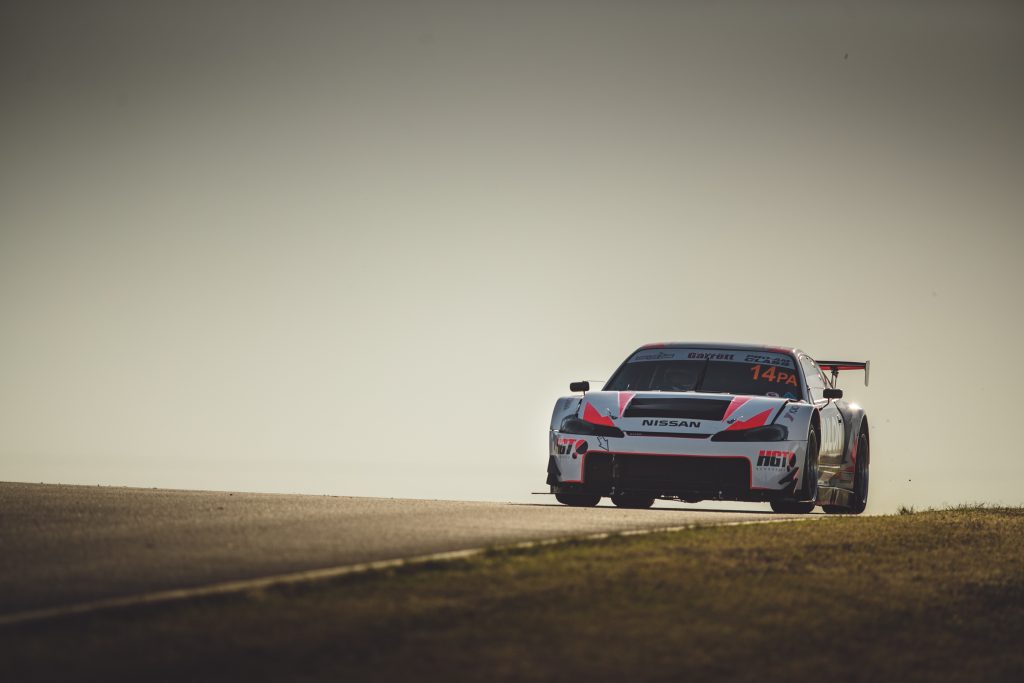 Although this was Dales first Time Attack event in this car, he is no stranger to the Motorsport scene, having been involved in Sports sedan, v8 supercars and having an engineering background. He will need all this knowledge as it would normally take a team of 12 to keep this car on the track.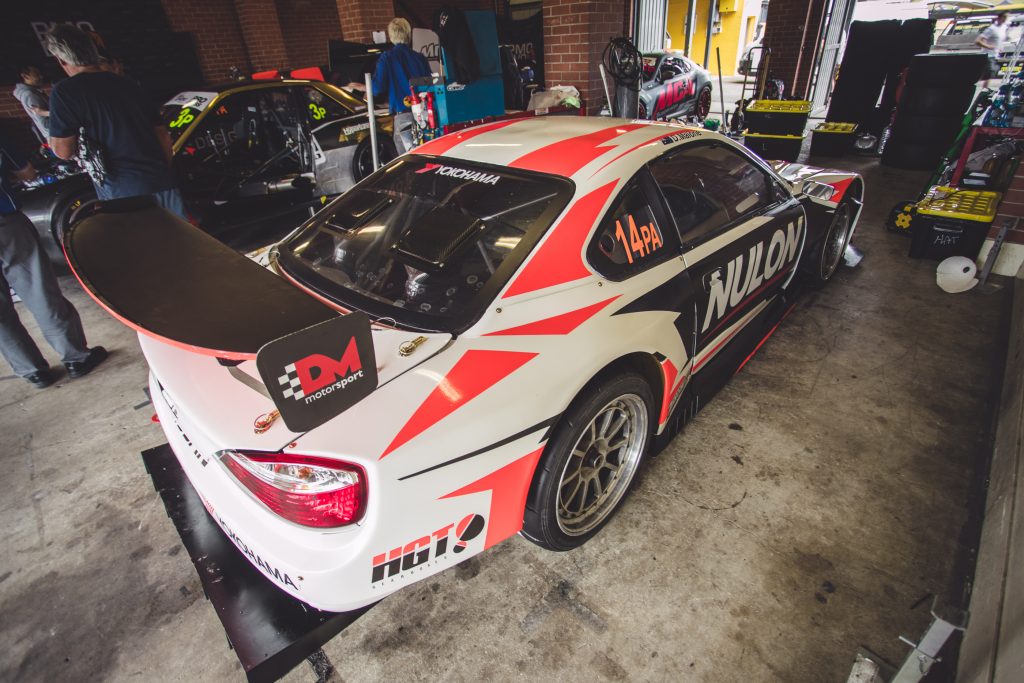 Lucky he has a waiting list of mates that are lining up just to have their photo taken with this amazing piece of automotive history.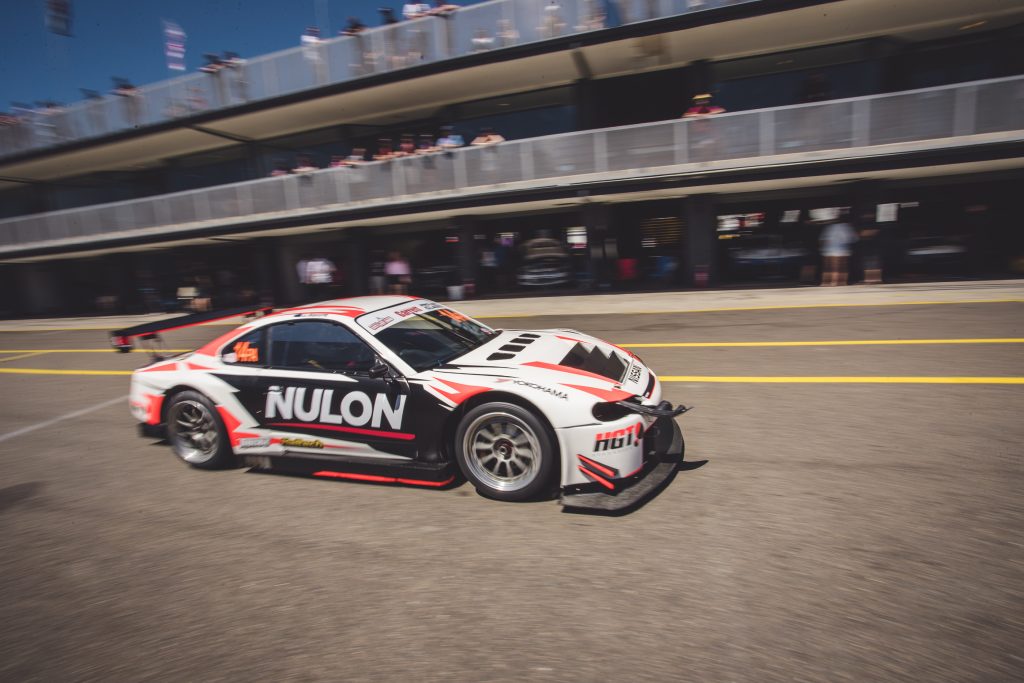 For more information on this car check out the video and blog series we have done on it. – http://nulonbornthisway.com.au/patience-for-precision/
Let us introduce you to a living legend in Daniel Meredith, if you google him you will find out that he won Clubsprint 2 years in a row which has never been done due to the heavy competition that this class produces, he won it with an incredible 1:39.27.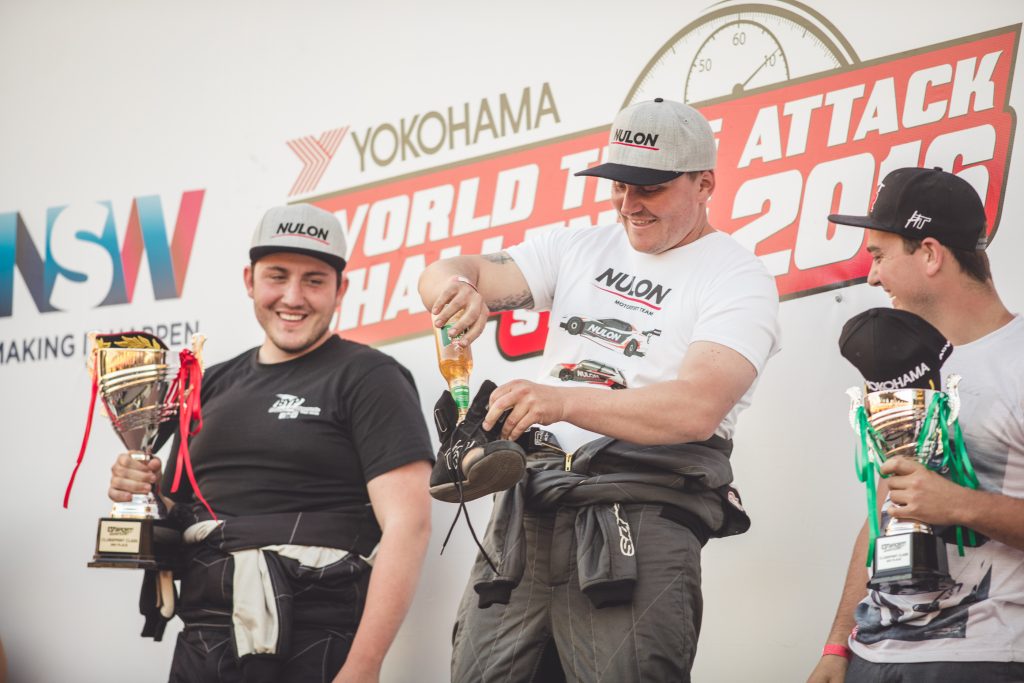 But this isn`t why we love him, what he did next just made him a life member of the Nulon Nationals, as any true Australian gets, Dan was a bit thirsty after his win and couldnt wait until after the trophy presentation so he smuggle a beer in his Jax crackers and pulled off one of the best shoeys we have ever seen in front of the world media, sorry Ricciardo.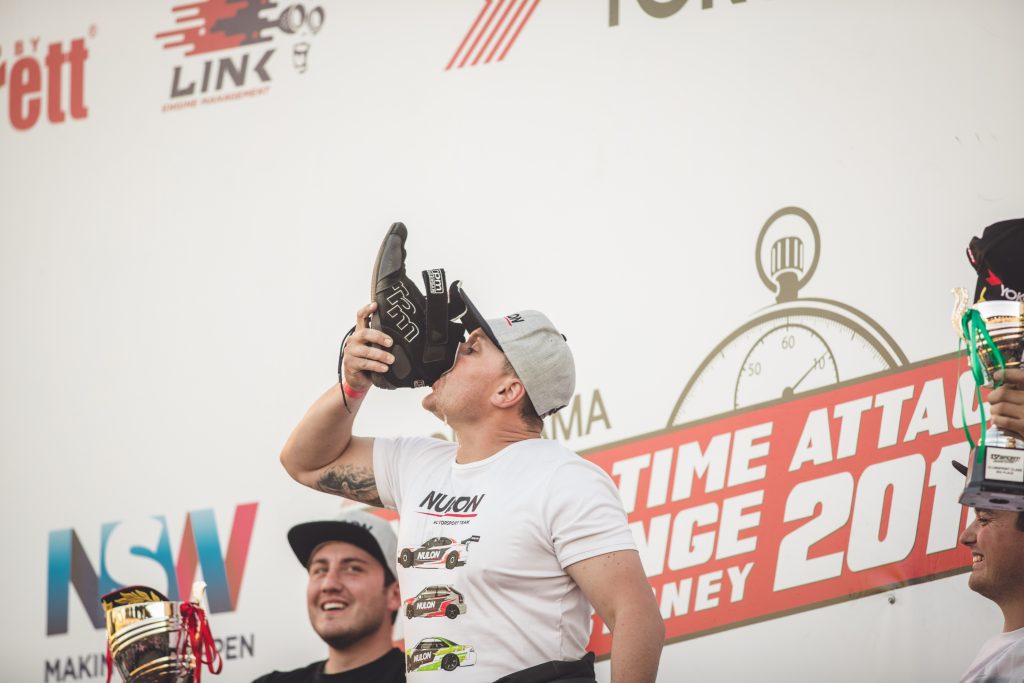 Mero`s Civic is simply a weapon, street driven and still registered, it has shut the critics up with not only winning one of the hottest events in the country twice in a row, but also taking on enduro events like the Winton 300 as well as making the trip to Phillip Island with the BYP gang to show the Mexicans how its done. Shoes off to Dan and BYP team for producing an unbeatable package.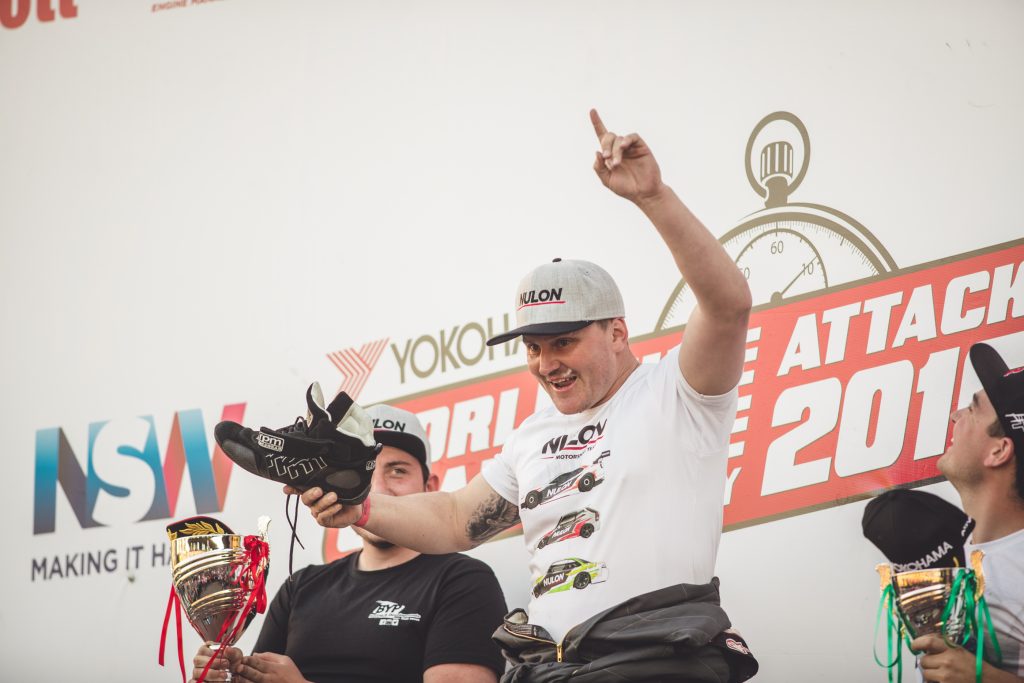 Just to prove how good the BYP Packages are, Jaylen Naider in the K swapped S2000 took home second place Making it a Nulon and BYP 1-2 finish. Stay tuned for more results from Jaylen as this car is far from finished.
Not to be outdone on the Saturday night, we gave Mick Rosenblatt and the newest member of the Nulon Motorsport Adam Monck a rev up leading into the international Drift Challenge.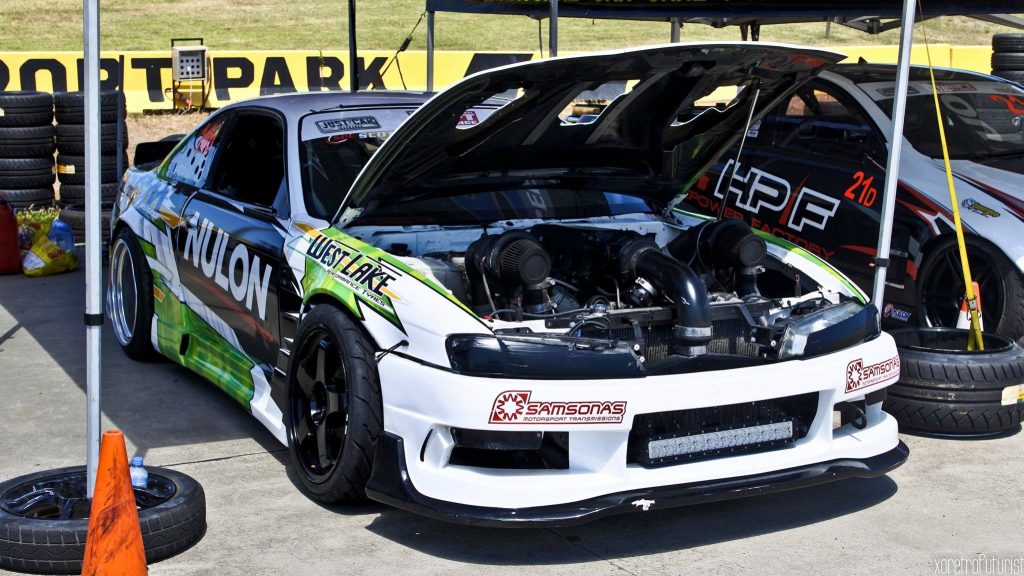 Although we don`t think Adam needed much of a rev up, during some demos his tyres speed hit 365km just before he blew both rear tyres off the car. Its easy to do when you have 2 turbos sticking out the bonnet as the V8 takes up the whole engine bay.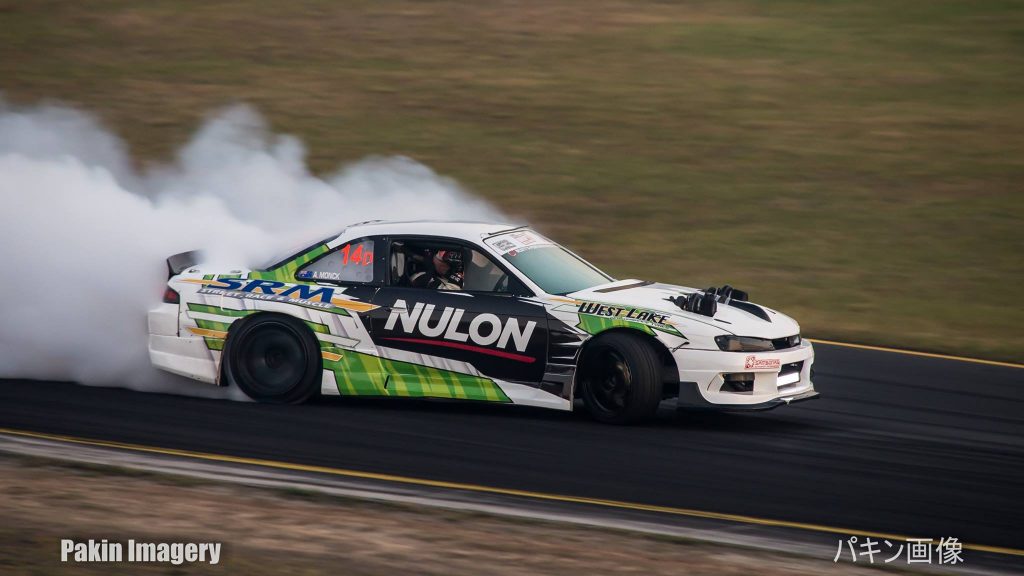 Both our drivers qualified well, but as luck would have it, they lined up against each other in the first round of 32 which means only 1 would go through to top 16.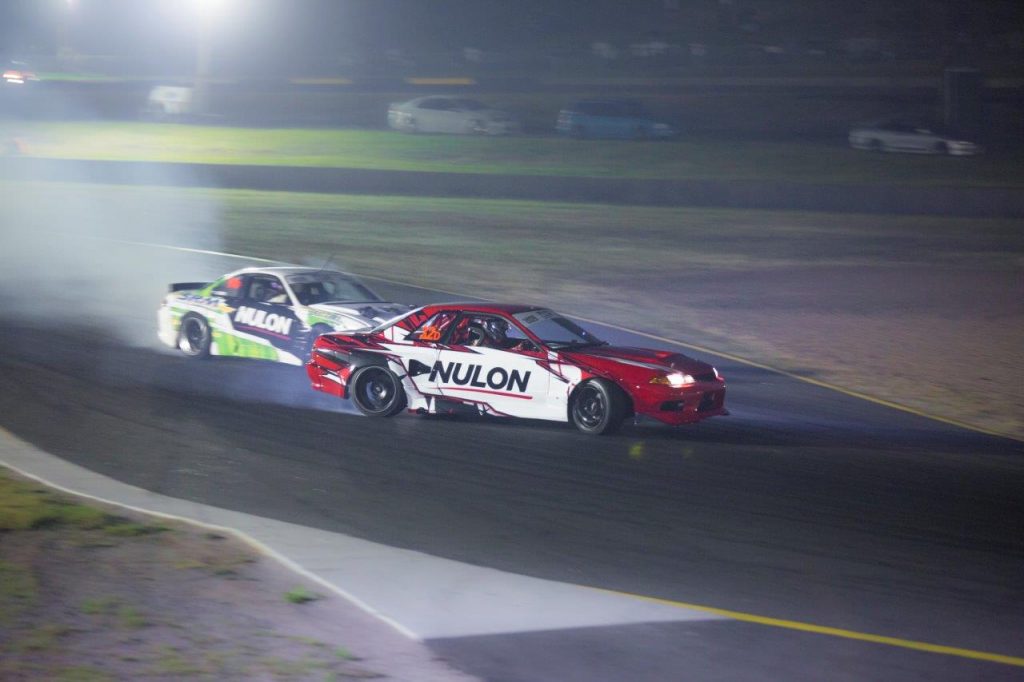 In a very tight battle Mick took the win, and went on to tear the entire international field apart to make it all the way to the final battle, lining up in the finals against fellow Queenslander in Rob Whyte they battled hard with Mick taking the win.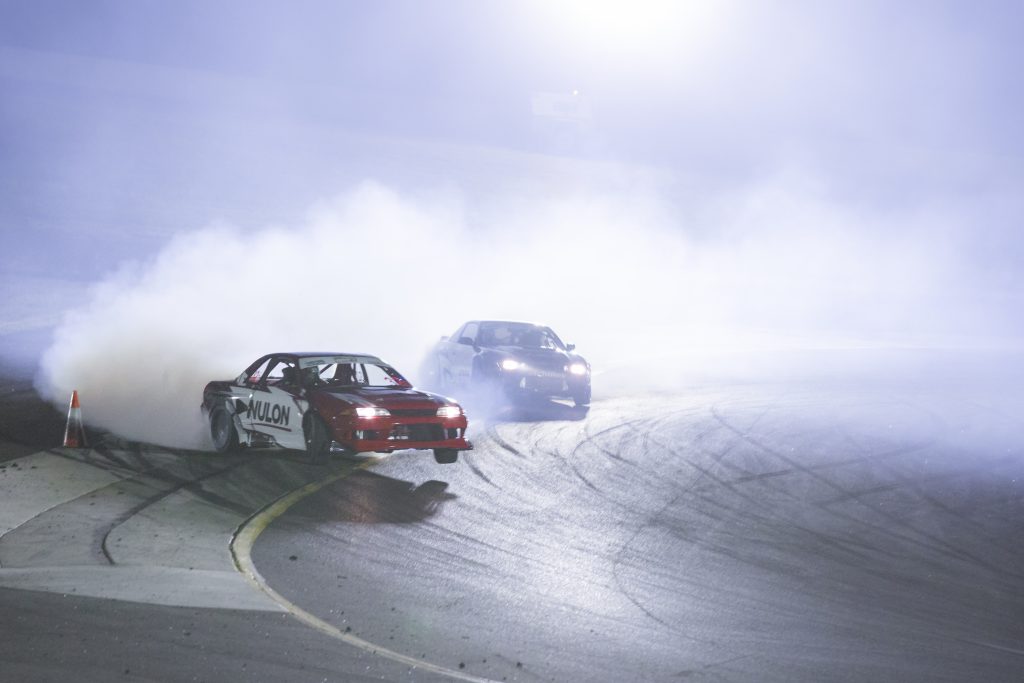 As fate would have it, the crowd were so blown away with Mero`s effort earlier in the day, so they threw Mick a couple of half drunk, warm JD and Cokes, in true Nulon Motorsport fashion, not only did he smash 2 of them, he forced his mate Rob to cop on as well.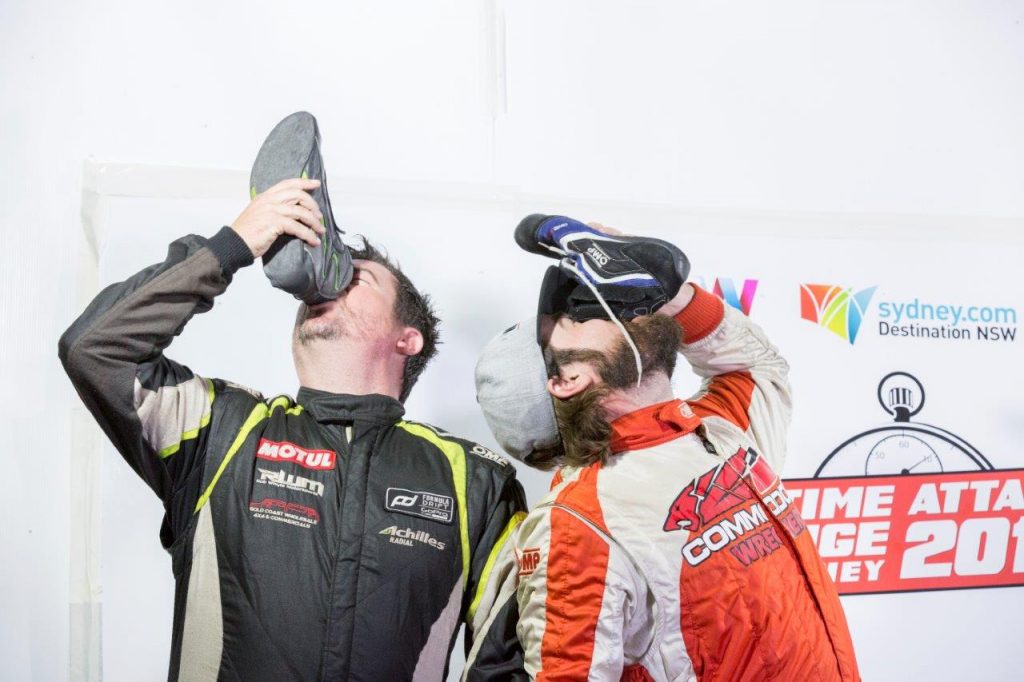 As if it couldn't get any better, lets finish it off with another amazing achievement from the Nulon Motorsport team, Introducing Alf Senior and Junior Sciacca and they Supercharged outlaw Lambo Countach. The boys from Sydney finished the year off right by taking out the East Coast drag Nationals at Sydney Dragway.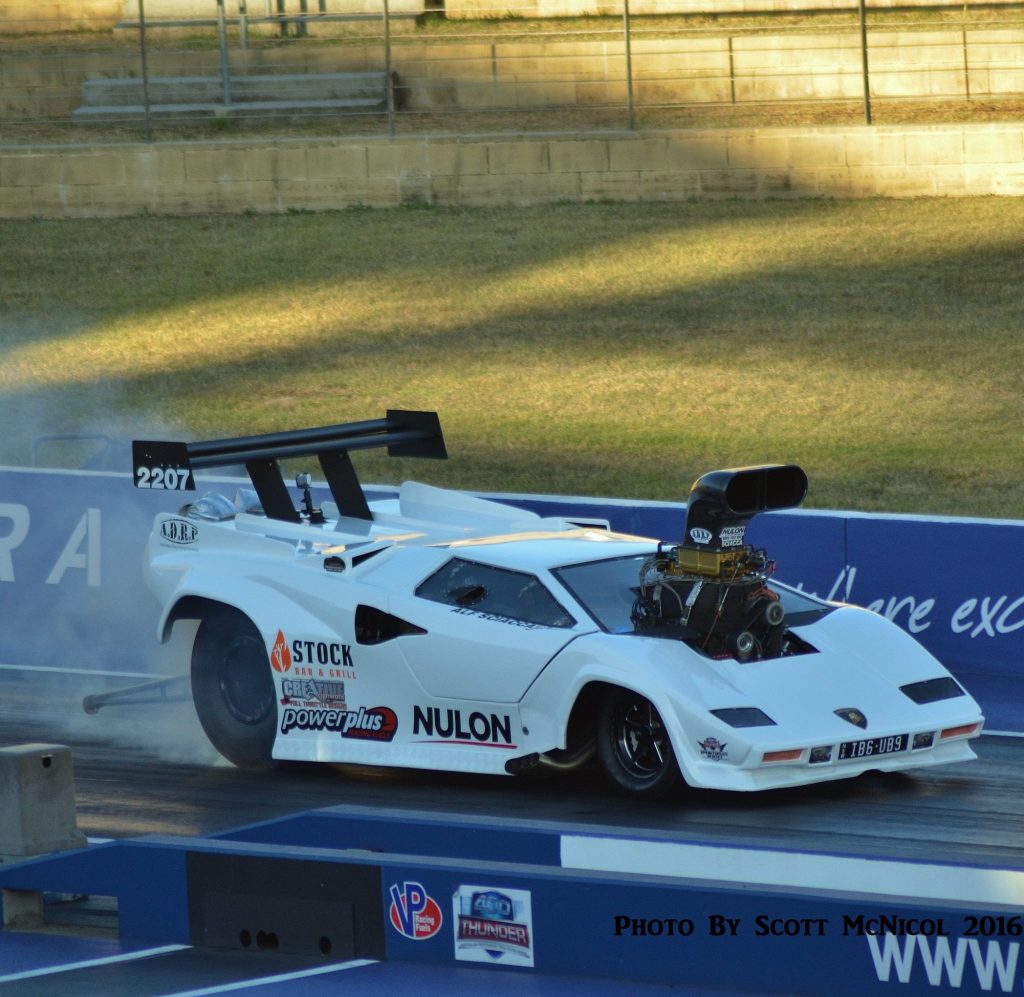 With Alf Jnr taking over the driving from his Dad in 2016, this was a very important round for the new team dynamic. Drag racing is very much a family sport and we loved seeing 3 generations enjoying a common interest in this car. What we loved even more was Alf Jnr`s performance over the weekend, dial in racing is all about being consistent which is the hardest thing in drag racing. Alf and the entire team smashed this out all weekend, nailing their dial in taking the light in the finals.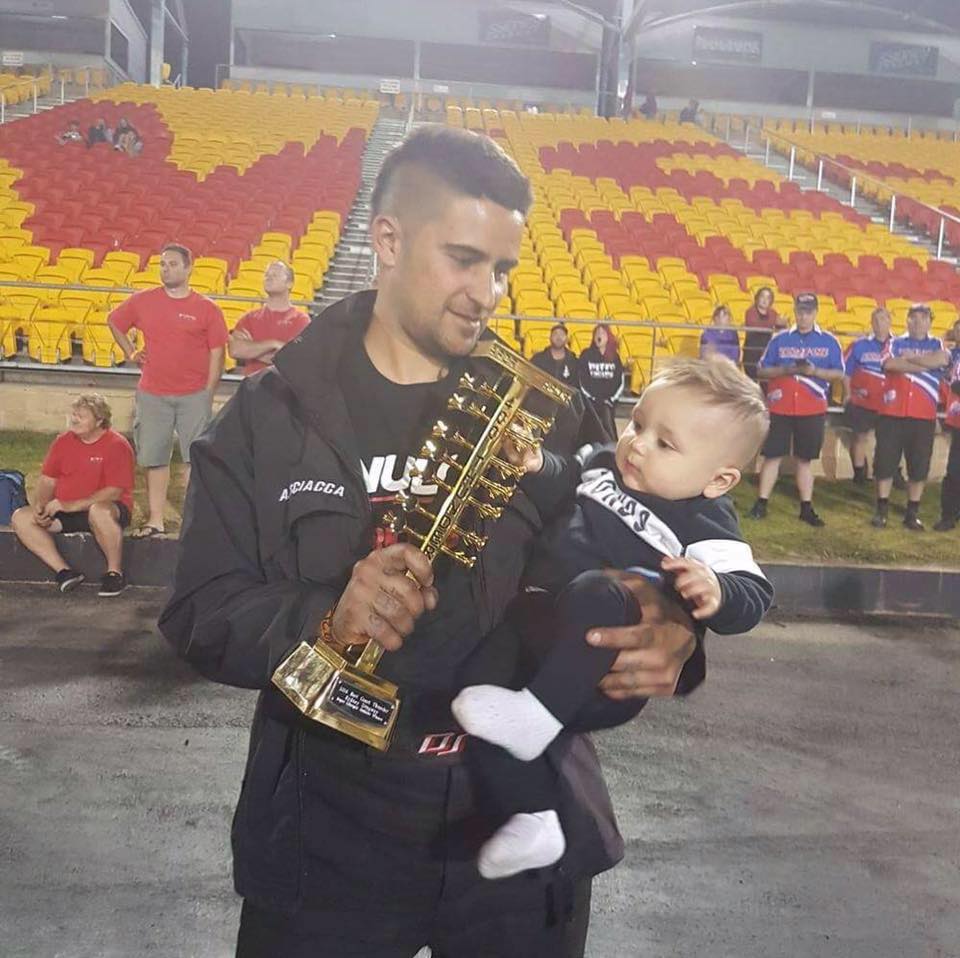 This puts them in 1st place for the series and round 2 is just around the corner so get behind these guys and watch them take home the Thunder down under series.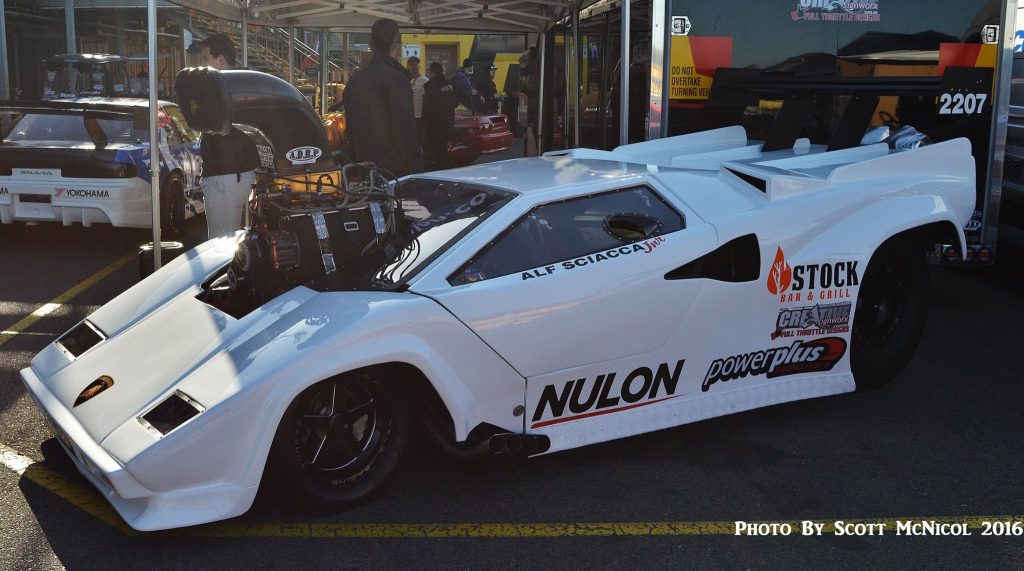 Well that wraps up a the year, looking back on it we are extremely proud of everything our drivers have achieved. Coming into 2017 with some exciting events lined up along with the continued support of our ever growing Motorsport family.
 Go and sink a couple of these ones over the break
Cheers